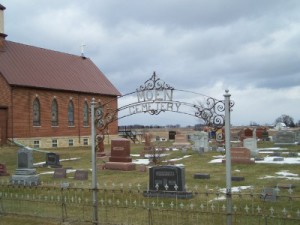 Moen Cemetery (also knows as Immanuel Lutheran Church Cemetery) is located just west of Cashton, WI.  My grand-mother, Lillian  Tollefson, side of the family is buried here.  The following known family members are buried here:
Soren Tollefson, Tillie (Running) Tollefson, Martin Tollefson, Edwin J. Tollefson, Tollef Tollefson, Jens Running, Lina (Running)
Other pics and information can be found at the Find A Grave site.